STRETCH AND BREATHE WITH VALERIE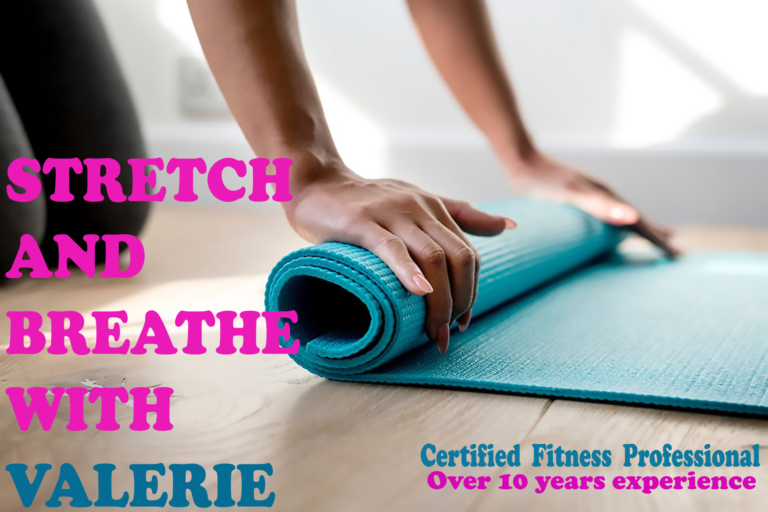 Join me at Stretch and Breathe! We stretch all the major muscle groups on the breath, rejuvenating and creating elongated moves. Come and feel the mental clarity and super relaxed existence that is the result of Stretch and Breathe. The classes are 45 minutes in length with informational minutes.
CLASSES NOW IN DUNWOODY, GA AND COMING SOON TO ANOTHER LOCATION IN ATLANTA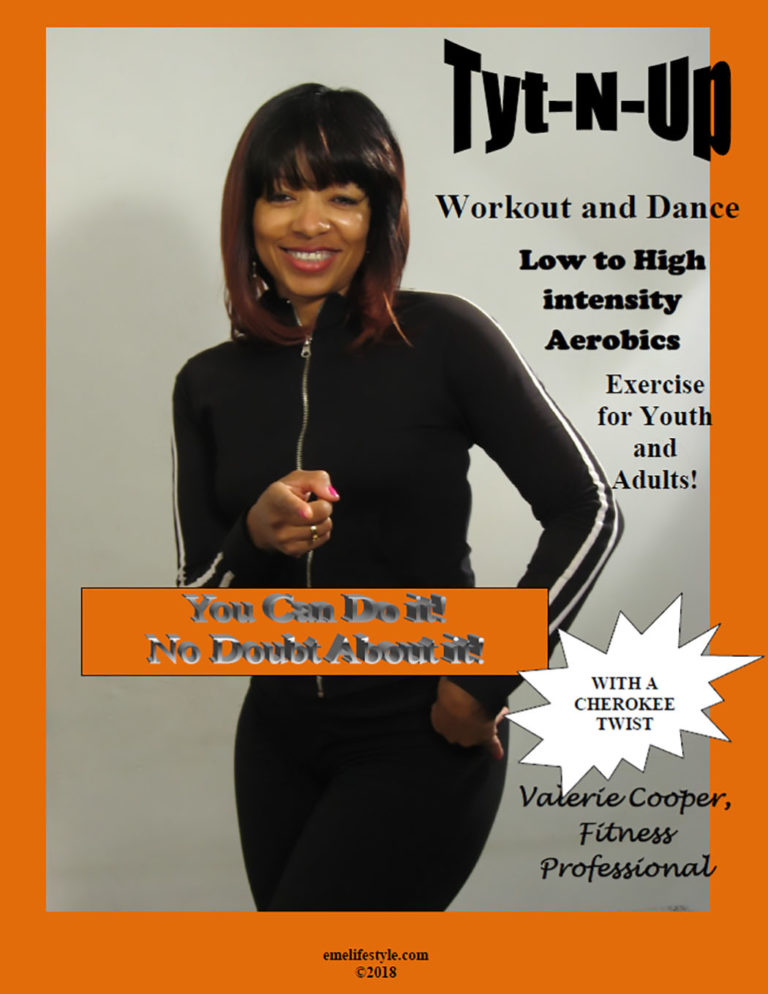 Tyt-N-Up Workout and Dance is group exercise from low intensity to high intensity aerobics. It is pronounced tighten up, and it's our signature-choreographed exercise for youth and adults from age 12 and above. You will utilize all the major muscle groups along with a warm up and cool down period that includes stretching. It is a fun workout and dance that inspires and educates. We incorporate old and new dances along with weight training moves, all the while sculpting the body tightly, oh yeah. Experience the dance moves to the rhythm of the song Tyt-N-Up. You won't want to miss this class.
CLASSES NOW IN DUNWOODY, GA AND COMING SOON TO ANOTHER LOCATION IN ATLANTA
DISCLAIMER: All information on this site is for "personal education only" and may not be construed as medical advice. The class instruction provided is meant for physical enhancement . No action or inaction should be taken based solely on the contents and suggestions of this information; participants and readers should consult their physician on any matter relating to their health and well-being.
Testimony 
"Working out with Valerie has been a great experience. As a participant in her 
Tyt-N-Up class and her stretching class, I've learned a lot about the major muscle groups and how to burn more calories while I'm resting. I feel good and I have fun doing the Tyt-N-Up workout dance. One of the greatest things about working with Valerie is constant motivation throughout the class. I feel 100% better and have way more energy. She's Awesome!
." 
Sally Johnson